A few weeks ago, I was honored to be one of nine speakers at Blog Sugar.
I spoke alongside Julie of Joy's Hope under the topic of  "Use Your Blog for Good".
For all her nerves, Julie was brilliant and spoke of using your blog to possibly be the only bit of sunshine someone sees that day.
She's even started a monthly challenge called Do Something Good.  It's a great and simple way to get you out of your regular routine and help others.  I highly encourage you to check it out.
I could go on and on about why I chose to say what I said, but instead, I'll just type:
* * * *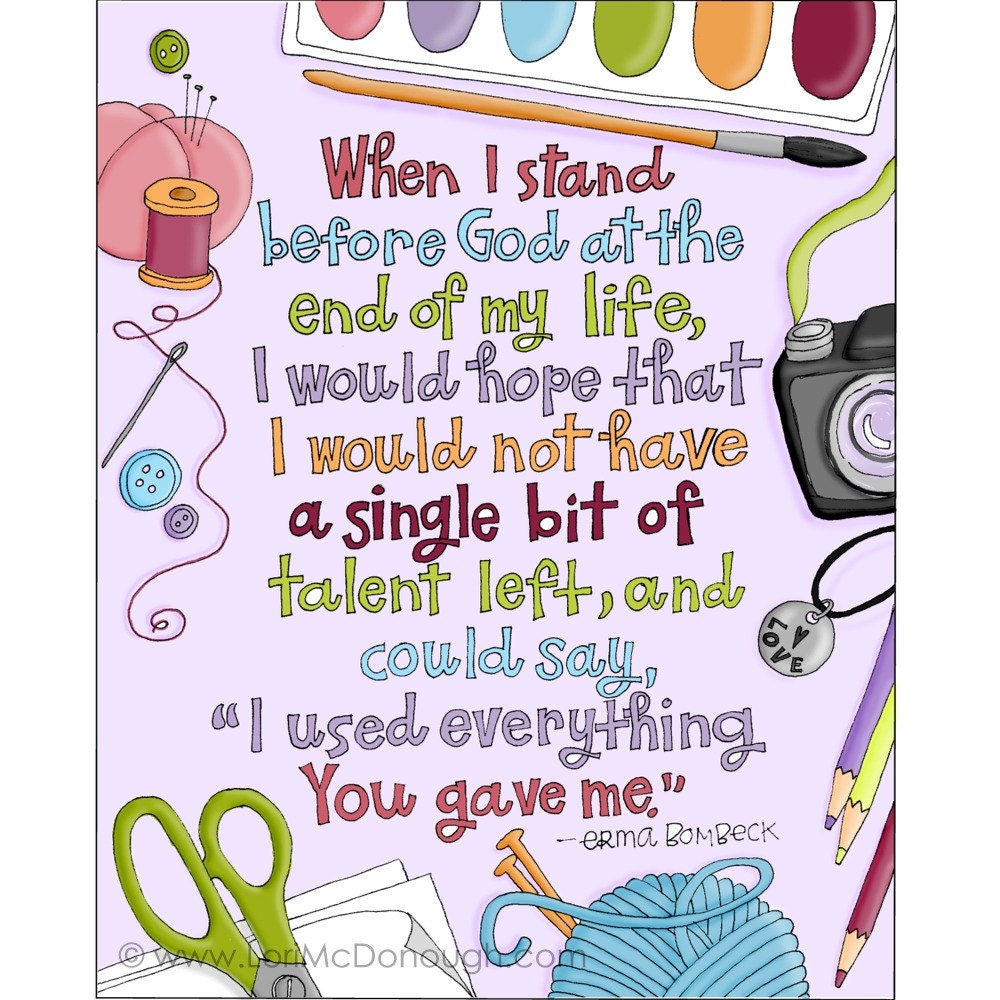 One of the things that I think non-bloggers tend to forget or ignore…and that us as bloggers push out of our minds…maybe because its weird, or uncomfortable or what we wouldn't consider humble but…
Bloggers have power and influence.
Now, I'm not talking power and influence like you'll be the next President, or that you'll be on the cover of Newsweek anytime soon…
And when I say that bloggers have power and influence, I don't just mean the Big Bloggers.  ALL bloggers do.
Whether you have 5 readers or 5,000 readers.
The fact is that there are an estimated 156 MILLION blogs in existence right now.
Out of 156 MILLION blogs out there, those 5 people…or 5,000 people…are choosing to come to YOU.
They are choosing, for whatever reason, to visit YOUR little space.  YOUR little corner of the internet.  They want to know what YOU have to say…over that of 156 MILLION other places they could be reading….think about that.
That's a big deal.  A really big deal.  These people can spend their time doing so many other things, and yet, they choose to spend it reading what YOU have to say.
It wasn't very long ago that women didn't have a voice.
It wasn't very many years ago that no one cared to know, or even allowed, for a woman to broadcast her opinions, dreams, and goals.
I often picture what it would be like to be able to sit at a table with my great-great-great grandmother.
Assuming I could actually explain and get her to understand the concept of the computer and internet…once I was able to get past that whole part…and explain to her that Yes!  I have this space where I can say whatever I want and other people come and read it!  There is this community that is cultivated and we share ideas and thoughts and laughter and tears…all because I sit down at my computer and type some stuff out while I'm still in my pajamas!
Now I don't know what my great-great-great grandmother would say to that, but based on her knowledge of the limited role of women in her own day, my guess would be something like:
"That's incredible!!!!  So what did you do with all of that????!!!"
::crickets::
Because truly…what a shame.
What an absolute shame if we squander this thing.
This thing that our great grandmothers would never be able to even dream of.
What a waste of a resource if we have this incredible opportunity literally at our fingertips, and we don't use it to Glorify Him, serve His people, and further His kingdom.
(source)
1 Corinthians 10:31: "So whether you eat or drink or whatever you do, do it all for the glory of God."
I don't know about you, but my blog occupies a lot of my brain.
Not just the actual typing, but the thinking of posts, ways I'll word something, snapping photos…it's not a bad thing…just that the truth is, there's quite a bit of brain space used for it.
Let's imagine for a second that you'll have the wherewithall to actually have a conversation with God Himself when you get to Heaven.
How would you feel if it went a little something like this:
"You know Jeannett, you were pretty good.  I really appreciate seeing you and your family in church most Sundays.  You gave me a few minutes before meals.  You read Bible stories to your kids.   You even hosted Bible Study on Wednesday nights and helped your kids with Awana verses.  But there was this blog thing…you know, if I wasn't God and didn't know better, I wouldn't know you were a believer…I never really made the cut for any of your posts…"
Gulp.
I don't have to tell you that that's not right.  I don't have to tell you that if you're not already using your blog to Glorify Him, serve His people, and further His Kingdom in some way…you're squandering your resource.
A very 21st century and kinda unorthodox resource, but a God given resource just the same.
Now, for those of you with "mommy blogs" or "lifestyle blogs", it's fairly easy to incorporate God into your blog space.  You just kinda have to do it and be more deliberate about it.
But there's some of you thinking "You know Jeannett, I totally get it.  I agree with you.  But here's the thing: I'm a niche blogger.  I don't blog about my kids or trips to the park…I blog exclusively about crafts…or I'm a food blogger and I only blog about cupcakes…people don't come to me to hear about God…they come to me specifically to find out how to get 700 rolls of toilet paper for 63 cents by tripling coupons…I don't know how to work that in…and I might lose some readers because they'll be offended or annoyed…I don't want to lose my focus…that's just not what my blog is about…"
I get it.
Look, good business says that you have a topic and you stick with it.  Any Business 101 class will teach that you stick to what you are good at and don't stray from the path.  I get it.  And I agree with it.
But let's go back to that conversation we were having with God.  Do you want to tell God that you were afraid of losing some readers???  You were concerned that your stats would take a hit?  The last time you quoted Scripture, your Facebook Likes went down by a couple dozen?  I mean, I don't know what God would really do, but I have a feeling it might look a little like the raised eyebrow and crossed arms I give my four year old when he gives me an exceptionally lousy excuse…don't you?
So for those of you with niche blogs…I have a secret for you: you are not one dimensional, so then why should your blog be?
Remember how there are 156 million blogs to choose from?  There is a reason people come to YOU over that of another craft blogger.  The truth is, and I hate to hurt your feelings, but with some creative googling, people can find at least 12 other blogs who did a similar tutorial as you just last week.
There is a reason we all want to have coffee with Ree and be her new best friend.
Is it because she makes the world's best cinnamon rolls?  (Quite possibly.)  But more likely, it's because she makes some pretty killer cinnamon rolls, and there's just something about her…something charming and welcoming and…just so…real that makes you feel like you know her…and want to have a slumber party at the Ranch.
Don't underestimate your readers.  They like YOU.  Even if you blog nothing but recipes, a little bit of you shines through.
I would venture to say that not only would your readers be tolerant of knowing a little more about you…a little more of what makes you tick…a little more of what is important to you…I think they would actually welcome it.
And honestly, if someone is so appalled by the fact that you shared your heart….if someone is so personally offended that you gave some space to an issue, topic, idea that makes your soul breathe…well…
Peace out. 
I don't need that kind of reader in my space.  I want a space that is safe and warm and inviting.  If a reader wants to go through all the trouble of unsubscribing and never coming back because I strayed from the tutorials of painting chevron stripes on burlap…because I shared with them something that makes my heart ache…well, I'm sure they'll find one of the other 156 million blogs out there.
I don't say that to be mean.   Not at all.
But I won't apologize for my faith or my passions.  Nor will I pretend they don't exist.
"My eager desire and hope being that I may never feel ashamed, but that now as ever I may do honor to Christ in my own person by fearless courage." -Phillipians 1:20
Now, I'm no theologian.  I've never been to Seminary.  I'm just an average mom with a blog and a Bible.  But you know what I hear when I read those words?
Bring it.
Read that verse again.  Go on.  Really.
God wants us to bring it.  For His glory.  For His kingdom.  For His people.
"Let's see what you can do."
Do not be afraid.  Do not shirk away.  And do it your way.
"…I may do honor to Christ in my own person…"
I'm not suggesting we all become the next Ann Voskamp (although we can all agree she's amazing)…you have to do it YOUR way.  In a way that is distinctly and uniquely YOU.  Not how you think it should be.  Not how you see everyone else doing it.  Not according to some formula.
I'm not asking you to end every post with a Scripture reference.  Or to post a glittery cross in your sidebar.  Or to do a God Post once a month.  There is no right answer.
But bring it.
You kinda have to, right?
We are commanded to do it.
We are called to it.
Philipians 1:20 says it loud and clear.
Using your blog for good isn't just about the warm fuzzies…it is important to God and therefore it should be important to us.
We gotta find a way to use this technological tool…this new form of communication…and make it truly worth our time.
* * * *
Tomorrow I'll share some practical tips on what that means…what using your blog for good can look like…but for now, I'll end this already crazy long post.
You gonna bring it?
I can't wait to see how you do it.