Childhood Cancer.
I know.
I know.
Look, of all the series I've hosted, this is the one that I've avoided like the Plague.
As in, intentionally, deliberately avoided it.
Not that infant loss/miscarriage is a walk in the park, or that special needs is like happy balloon party in terms of series, but there's just something that breaks my heart into a million pieces like littles with cancer.
It terrifies me.  It just hurts to think of.  It's the worst ever.  So I kinda want to just NOT think about it.
Yet, aren't we all somehow touched by cancer?
Childhood or otherwise.  We know someone.  And it's awful.
But here's the thing: this series will be a little different.
Every time I tried to think of who to ask to guest post, I just kept thinking: But the stories are so BIG.  How can anyone possibly write that huge and cull it down to one post?
I didn't just want a timeline of their cancer story.
I wanted to hear their cancer STORY.
I want to have a teeny tiny peek into their hearts.
So that I can be a better friend. An encouragement. A better listener.
I want to read about a slice of their reality.
Because they certainly didn't have the option to just not think about it.
Such a freedom I have.
So, I asked my friend Vanessa if she would write for us.  The entire series.  Four posts.  One a week for a month.
I will let her tell her story so that I don't ruin it.
On March 24, Vanessa will be shaving her head.  Along with these other brave girls.
Like for real, not even kidding, actually shaving her head.  For kicking it to the curb cancer.  Seriously…imagine a buzzer ACTUALLY on your noggin.  BRAVE.
We will fund raise too.  For Brock.  For Vanessa.  For all the littles out there who are fighting a fight we all would prefer to pretend doesn't really exist.
While I obviously hope you read every word I ever write on this blog (you do, right?  ha!), I'm about to get all bossy on you.  Ready?
Read every word Vanessa writes.
Do not skip those posts.  Not because they are too painful.  Not because they are too real.  Not because it's just easier to read about lemonade and cookies and muffin tin lunches.
Because you know what?  It could be your kid.  I could take any one of my own to the doctor next month and get a shocking diagnosis.  It could be YOU.
We are all in this together.  Let's be a community of encouragement.  A group of women (and men!) who rally for something bigger than ourselves.  Something that matters.
Let's use those iPhones this month.  Unashamedly.
Tomorrow will be the first post.
Grab your tissues.  And your credit cards.
It's gonna be great.
* * * *
I was gonna wait and not link to the fundraising pages yet, but I decided that's silly.  While I wholeheartedly believe in learning from one another's struggles, I want us to encourage each other in a tangible way as well.
There are a few ways you can donate…and they are all AWESOME.
1.  Donate directly to St. Baldrick's.  Any amount you want.  Click here to donate via CREDIT CARD.  If PayPal is easier, you can click this button.  See?  We made it easy.  Boom.  

2.  Buy pretty jewelry.  $6 of the sale of each of these pieces is donated directly to St. Baldrick's.  You know you want one.  All the cool kids will be wearing them.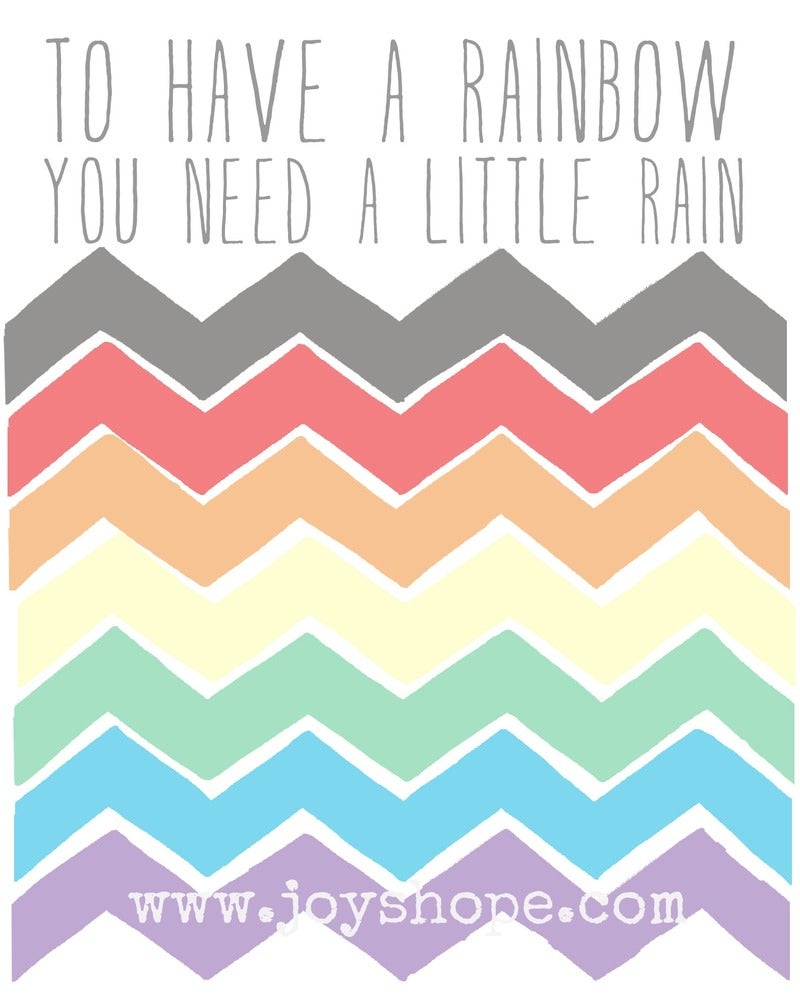 3.  A Joy's Hope printable?  Obvs.  50% of the sale of every printable is donated.
4.  Do all three.  It would be a trifecta of happy goodness.  Which is pretty much the best kind of happy.
Also, help us spread the word.  FB, pin, tweet, blog, stumble, tumble.  This is how we rock social media.  To CURE CANCER.
(or help fund it anyway…)