**The winner of the giveaway is Kristi!!!**
Another week of little moments…easy to forget, but so sweet to remember.
Cool factoid: we live under a blimp training route.
Every couple of weeks we hear that unique buzz that isn't quite a plane, isn't quite a helicopter…so we pop outside to see a blimp doing circles around the neighborhood and RIGHT over our backyard.
It's really fun, and I'm not sure I'll every tire of running outside to see if it's the Goodyear, MetLife, or some other blimp company.  (In this case, it was bedecked by Hangar Vodka…who knew?!)
For some reason I thought it might be easiest to do our #instafooddrive shopping at the 99 cent store…I told the kids they had $20 and could pick out 20 cans.
(I actually think it might have been more expensive in the end.  Go figure.)
They got a little carried away and were both just arbitrarily tossing cans into the cart with wild abandon.
People were staring at us…watching my 2 and 4 year old just put whatever random can into the cart without asking.
Whatever.
It was kind of fun, because they found some cans that might be unusual for a family who gets their cans at a food bank…things like enchilada sauce, apple pie filling, and assorted soups.  That's good, right?  I mean, how many green beans can a family eat?!
Honestly, it was kind of chaotic.
Next time, I'll just take Henry.
I think they thought it was a race or something of who could get the most cans in.
Like Supermarket Sweep for preschoolers.
Lucky for us, the county food bank is in town.
We just popped right over and donated our 28 cans.
It was a really fun activity.
Start to finish, the whole thing took us about an hour.
One (kinda chaotic) hour in exchange for dialog and hands on learning experience about giving to others, obeying God's call, and loving?
Worth it.
Ohmygoodness.  So totally worth it.
All that canned-food-chucking-kid-wrangling made a girl hungry.
Don't worry, the kids got raisins.
When they have their own kids they can have a candy bar at 10:30 in the morning.
Mom perks.  They exist.
Miss LuLu was having a really rough day yesterday.  (you can even see a little wet tear!)
So, while Jill was in the other room working with her speech therapist, and Henry was at preschool, I pulled out the watercolors.
Cringing.
But you know what?  Somedays the mess is worth it.  (and it really wasn't bad this time).
I'm unsure of who the appropriate authorities would be to contact this about, but I do firmly believe that Rite Aid needs to offer a delivery service of their ice cream.
Pregnant women everywhere would keep that venture profitable…no doubt.
Is there a better mass produced ice cream out there?
No, no there is not.
Butter pecan.  Always and forever.
(But dang…I remember being a kid and paying like 50 cents a scoop…now it's $1.69!!!!  Punks.)
SO, did YOU participate in the #instafooddrive? 
If you haven't yet, and would like to, feel free to do it this weekend and link up (you can link a second post if you already posted your week).  I'll randomly select an #instafooddrive participant on Monday to win: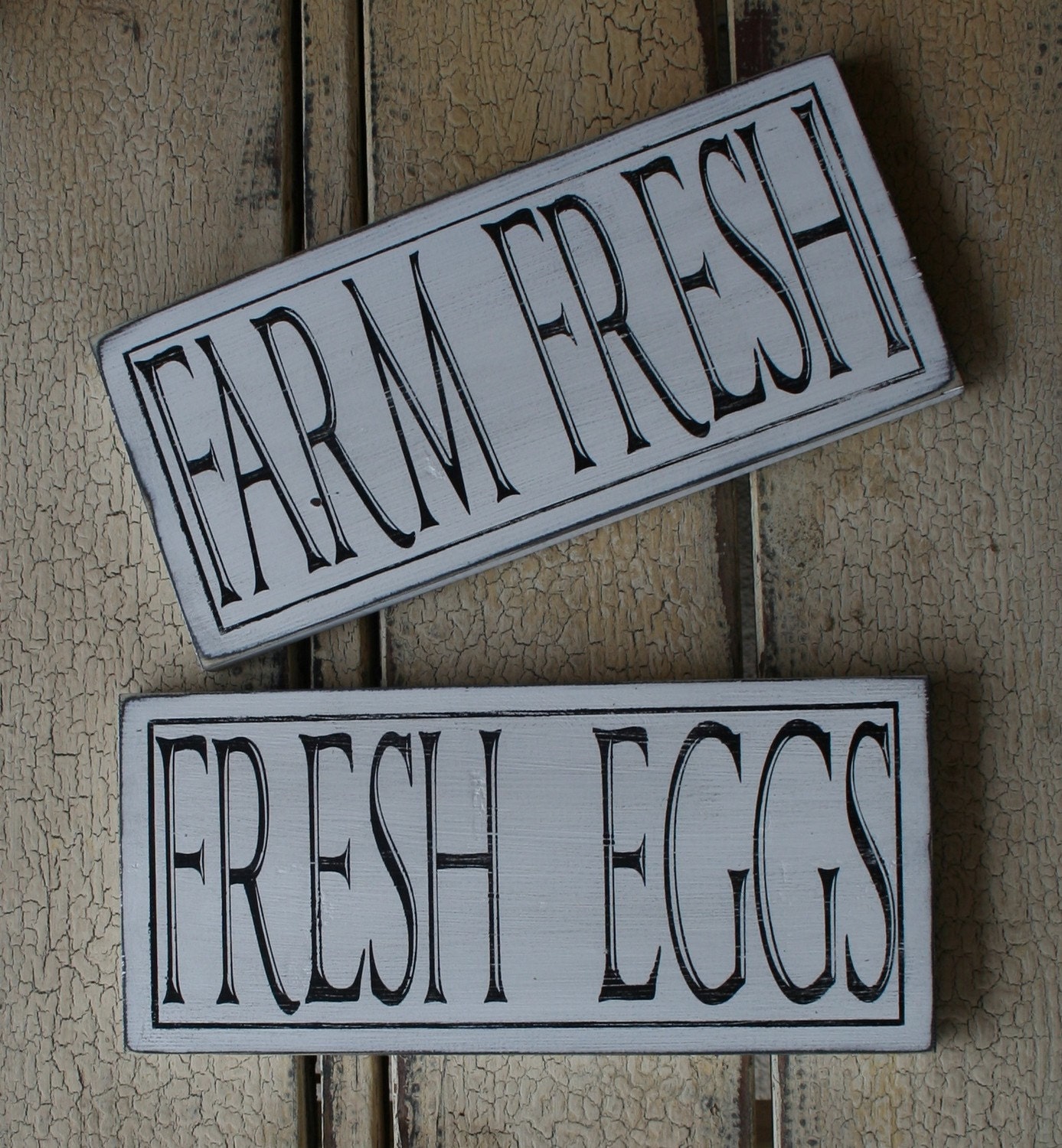 Your choice of one of these handmade signs by Barn Own Primitives.  ($25 value)
Super cute in any kitchen…or would make a great gift for a loved one!
I love how they're distressed!
Alrighty folks, now it's your turn!  What did you do this week?
Don't forget that you have this weekend to play along with #instafooddrive if you want to!  (Double linking up is fine this week).
So grab a button, link up, and visit at least two other InstaFridayers and leave some comment love!
Happy Friday!!!